Posted by Charles | June 3, 2009 .
According to MacWorld, Adobe Wednesday will unveil Adobe BrowserLab, a fully hosted online service that lets professional Web designers preview how their sites will look in various Web browsers on the Mac and Windows platforms.
Like a browser within a browser, BrowserLabs' built-in diagnostic tools let users view and compare site pages to ensure design integrity across browsers and platforms. BrowserLab launches as a free preview of the service, available to the community on a first-come, first-serve basis with a goal of quickly gathering 3,000 to 5,000 test users. The preview is in English only. By early July, the preview will be open to additional users by invitation. So go get it.
BroswerLab is part of a broader strategy by Adobe to add significant services to its creative pro applications via the Web, while at the same time breaking out of the 12- and 18-month calendar that traditionally has characterized its desktop software upgrade cycles. BrowserLab joins Adobe's other creative-pro hosted servcices, such as Kuler and InContext Editing.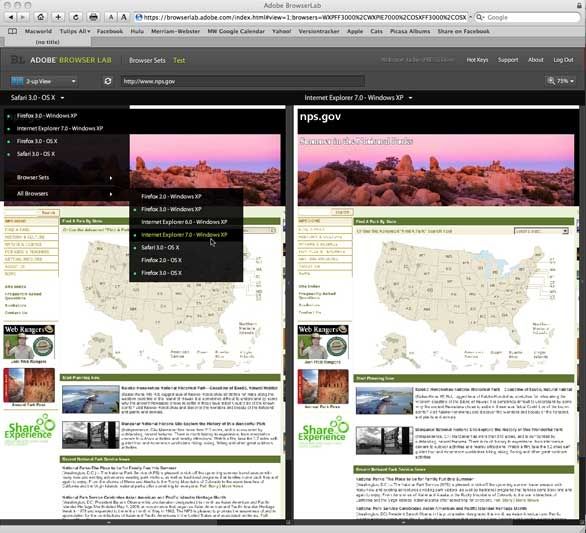 Posted under
Ruby on Rails
|
1 Comment
Like this article? Subscribe to our RSS Feed