Posted by Charles | June 9, 2009 .
The readers of Flex888 should have known by now we love designers. It's the designers make the Flex RIA thrive, the Flex developers are taking a nice ride from all the years of creative works. So it's naturally seeing a graphical designer market place built with Flex. Today I'd like show you Geniográfico. I'm not sure what the name means or what language it is but I like the idea.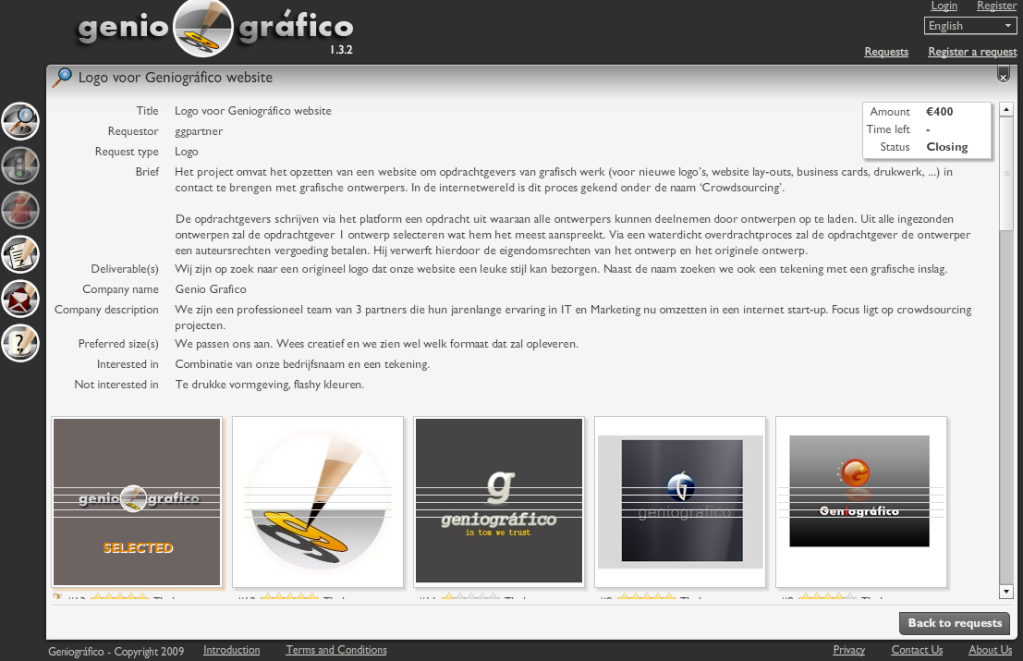 The first thing I found they did it right is that I don't see the default Flex Halo themed UI. I'm sure you know what I mean. There are too many Flex applications out there that look the same. Having a least a bit of graphic/UI design is a must-have when doing RIA, period. In Geniografico's case, the dark theme is still trendy.
I like the fish-eye type of navigation at left too. However, the icons are kinda need a bit of works. Not sure if it's the culture thing or not. By looking at the icons, I can't figure out what they do. Another improvement I'd suggest is the navigation, especially the "back button". It's now at the very bottom-right corner. Without finding it I can't go back to previous screen. Why not move it to more prominent place. I think it's the common issue that a Flex RIA should deal with.
In general, it's nice Flex application. To be a business, there might need do something more such as explaining clearly how it works, etc. Or, like everybody else did, having a none-Flash intro page as the landing page to prompt the business.
Wish them good luck!
Posted under
Adobe Flex
,
Startups
|
2 Comments
Like this article? Subscribe to our RSS Feed