Posted by Charles | September 3, 2009 .
What takes to develop an iPhone application? $90 for SDK with publishing account plus a Mac. At least that what Apple tells you. Are there any other alternative or shortcut? Here are four of them:
Unity (unity3d.com)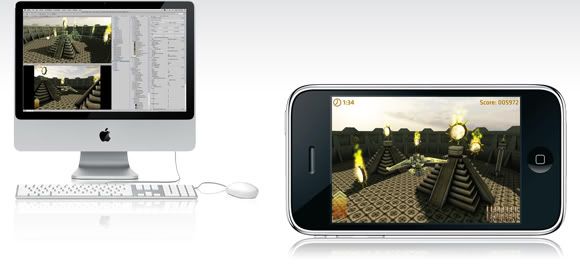 Besides the argument that if or not the Unity3D is taking away Flash developer, it's a matter of fact a game development platform for iPhone. If you are really into mobile game development and have been tied up from iPhone because of its lack of Flash or Object-C is too deep for you, then Unity could be a good bid. With Unity Studio, publishing a build for iPhone will create an entire, complete XCode project that just works. Press "Build and Run" in Unity and put your feet up. Relax until your game automatically compiles in XCode, installs, and launches. Also, JavaScript and C# scripts are compiled to native ARM assembler code during the build process. This gives an average performance increase of 20-40 times over interpreted languages.
PhoneGap (phonegap.com)
You are not quite a Mac developer, not yet ready to dive into object-C, but you claim to be a web developer who has been living with and drinking JavaScript. Now, with PhoneGap you could be the cool kid in the block who rides on your own iPhone app as well. In a nut shell, with PhoneGap SDK you can write apps in JavaScript on iPhone, Android and Blackberry. The best part is that such JavaScript application can access the devices' native features such as geo location, vibration, accelermoeter, sound and contact book. Tempting?
Aptana is an IDE based on Eclipes. Rails or PHP developers might know it well. It had this iPhone add on that can help developing web applicaton geared for iPhone screen. Sort of "can't join it, fake it" approach. After all, there is indeed a nice browser comes with iPhone. Why not!
However, I just found out Aptana iPhone plugin has been deprecated in Aptana Sutdio 1.5.0. You still can download the plugin though.
Layar (layar.pbworks.com)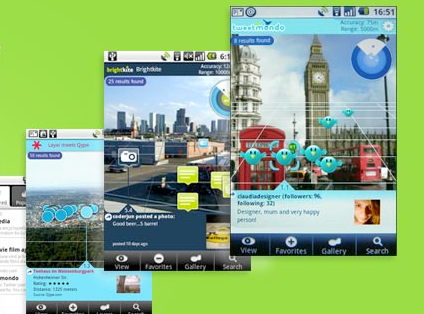 If you haven't heard the word "augmentation reality (AR)" lately, you need climb out of your cave more often. Layar is claimed be a Reality Browser and it's on iPhone (Android too). With Layar SDK, you can easily develop sort of LBS AR applications for iPhone without dealing with xcoder or Object-C.
Do you have more of such tools for iPhone?
Posted under
Mobile RIA
|
7 Comments
Like this article? Subscribe to our RSS Feed