Posted by Charles | September 9, 2009 .
We love richer RIA as much as we love Flex. You might think Silverlight is the only Flex alternative in town (JavaFX? what is that?), think again. Here are a few worth watching, or better, trying.
SproutCore (http://www.sproutcore.com)

SproutCore 1.0 is a HTML5 application framework to develop desktop alike application in any modern web browser, without plugins. A few things should draw your attention.
The first, HTML5. HTML5 could be well changing the RIA landscaping when it's more mature and more available. It makes the browsers the major players in the RIA space. Or, it dilutes the significance of RIA by making web applications RIAs by default. SproutCore comes at the right time.
The second, obviously, without plugins means it's JavaScript. However, it's not the usual JavaScript frameworks you've seen, such as dojo or jquery. Rather, the way it develops an application is very much like Ruby on Rails! Now you know why we love this baby. As matter of fact, the "generators" of this framework is in Ruby.
The third, this framework is geared for creating application that could be used by millions. It's fast.
cappuccino (http://cappuccino.org)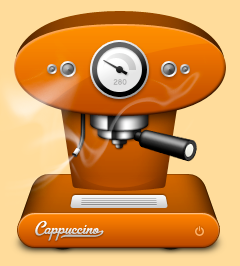 Cappuccino is an open source framework that makes it easy to build desktop alike applications that run in a web browser. Another familiar theme, isn't it.
The level of interesting factor is almost as same as SproutCore. While SproutCore shows some flavor of Ruby on Rails, Capuccino shines with the bright from Apple Cocoa framework and Objecttive-C. It implements most of the API from GNUstep and Cocoa. Its language, Objective-J, is modeled after Objective-C and built entirely on top of JavaScript. Therefore, applications written in Cappuccino can be run within the borrowers without any plugin.
This one actually is head-to-head competing with SproutCore. As its site says, "While SproutCore set out with similar goals to Cappuccino, it takes a distincly different approach. It still relies on HTML, CSS, JavaScript, Prototype, and an entirely new and unique set of APIs. It also requires special development software and a cumbersome compilation step. We think this is the wrong approach."
With Cappuccino, there wont' be any coding in HTML or CSS, nor will interactive with DOM in coding. I believe all the Mac developers can dive into this really quick. Very smart in terms of targeting a special group of developers. So far, Cappuccino supports IE 6&7, Firfox 2&3, Safari 3 / WebKit, Google Crome and Opera 9.
In the Flash space, you might want to check out Flirt, gameswf and swfdec. Don't forget the Unity3D either..
Posted under
Adobe Flex
,
RIA Resource
|
1 Comment
Like this article? Subscribe to our RSS Feed