Posted by Charles | September 16, 2009 .
Yesterday Both Adobe and Omiture announced that Adobe acquired Omiture. For $1.8 billion! Adobe will pay $21.50 a share in cash (cash!) for it, a 24% premium to that day's price.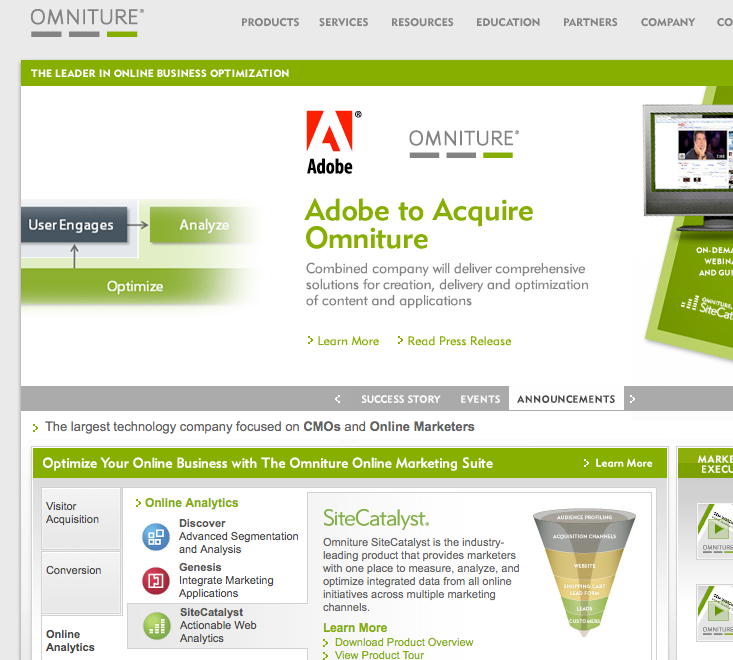 This is a puzzling deal. While Silverlight Is Still Racing Flash, as WSJ reported the same day, Adobe jumps into a very new territory where Google has a big play with the Google Analytic. Where the leaders from Adobe is trying to shape this creative company into? Why they find themselves a new battle front?
Here are some comments from the web:
Robert Brown: "With the growing threat from Google Analytics, Omniture really had a very bleak future".
Enrique Rojas: "Google = Free and Omniture = Paid, Omniture is more detailed than Analytics. Adobe everything that touch makes money. Omniture is great and I don't think they will do what Google did with Urchin. But is a great addition to the Adobe portfolio. Now we need to sit and wait what Adobe have planned for Omniture."
We'll see.
Posted under
RIA General
,
Technology
|
1 Comment
Like this article? Subscribe to our RSS Feed