Posted by Charles | October 3, 2009 .
Heading to Adobe MAX 2009 in LA. Started downloading BYOL (bring your own laptop) sessions' assets. Adobe is certainly creative company so that I won't be surprised the Adobe MAX Companion created for MAX goers, a AIR application where you can twit, check your session and find locations in the convention center.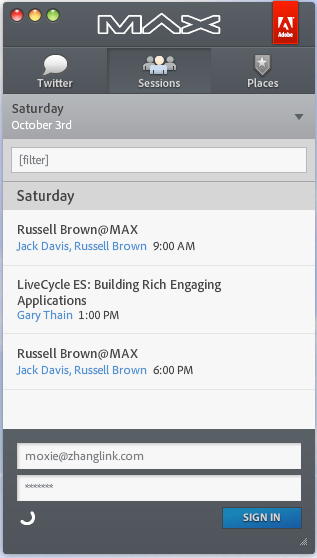 Only one problem though, so far I'm not able to connect to my MAX account. Guess I'll keep trying. just thought, it'll be cool(er) is such app can be run on iPhone (or other mobile devices). Someday, guess someday Flash will be on them.