Posted by Charles | December 17, 2009 .
Dojo 1.4 release is imminent. Make me wondering who should buy Dojo (Microsoft has claimed jquery). If it won't be Adobe, at least Adobe is fond of Dojo. Here is Dojo AIR toolbox called, Dojo toolbax. It's created by SitePen and co-sponsored by Adobe. The toolbox itself is built using Dojo Toolkit and Adobe AIR.
The AIR version of the Dojo Toolbox is similar to the online Javascript (dojo of cause) one, which helps you track and use the  ever growing features and functions.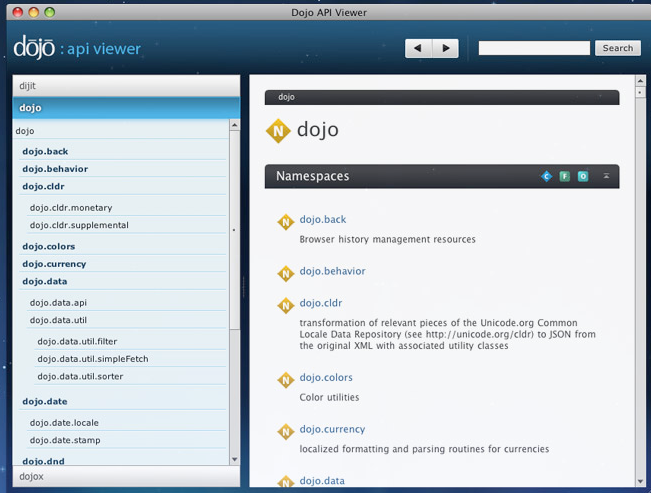 The dojo build tool comes with it is very useful, at least for new Dojoer. It makes easy to manage dependencies, optimize code, reduce the number of HTTP requests, etc. The simple graphical UI helps the user navigate through all these and it certainly beats the hand craft way of doing it. Worth trying.
Posted under
RIA Resource
,
UI Design
|
Comment
Like this article? Subscribe to our RSS Feed