Posted by Charles | December 19, 2009 .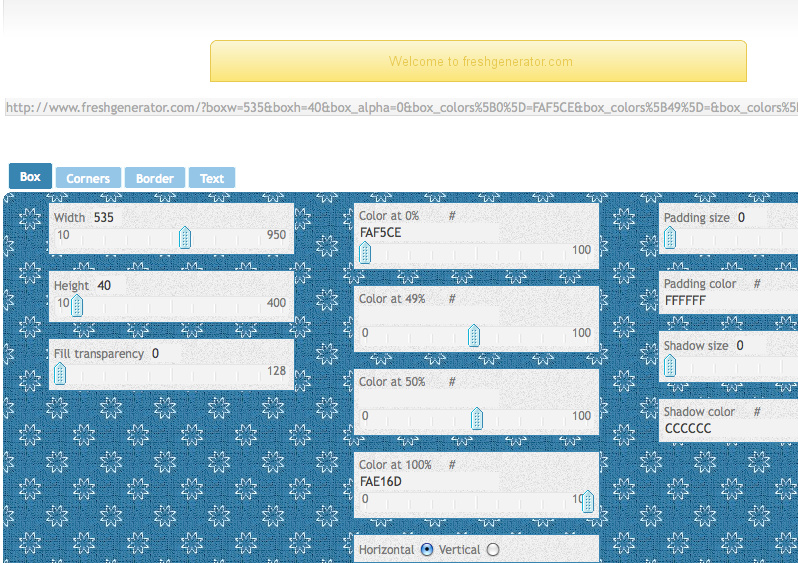 I don't like and don't trust code generators. But I do like anything can help designing good UI. That's the R of RIA all about, isn't it?
This interesting UI generator could be handy when needed, Fresh Generator. Essentially there are 4 categories, Box, Corners, Border and Text, which together have about 25 properties to change and view the result. Once it's done, right click and download the generated image. That's it.
If you've read yesterday's post, Design Goes to Hell, I think instead of throwing the cartoon to the client as I proposed, it's better to give this tool to the client and let them play. Once they get bored then they will just use your design.