Posted by Charles | January 6, 2010 .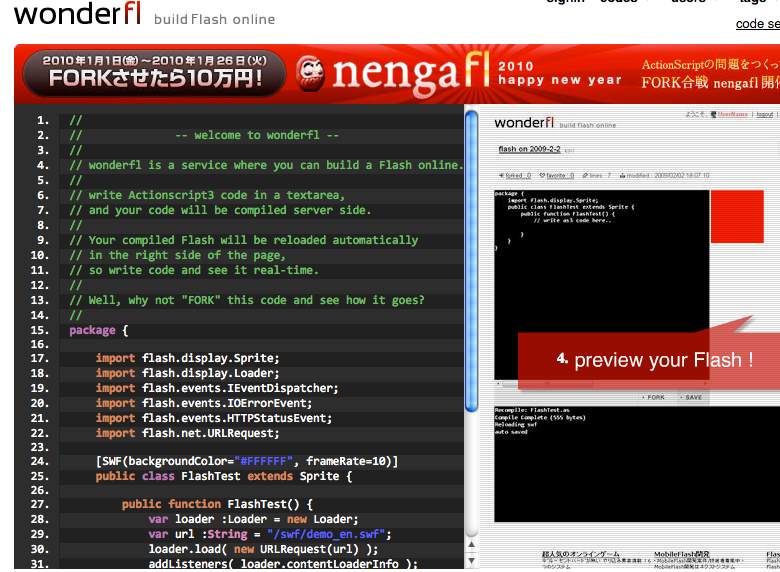 Want to try some Flash, or play some lines of ActionScript? You don't need a Flash authoring desktop tools for that. The WonderFl is web flash authoring environment. It allows you write the ActionScript code and generate the Flash, then share with the rest of the world. This is obviously a Japaneses site but as long as you speak ActionScript, you won't have problem using it.
Once you play it a bit, recommend go to the codes section to check out some creative works done with WonderFl. There are some serious Flash works there!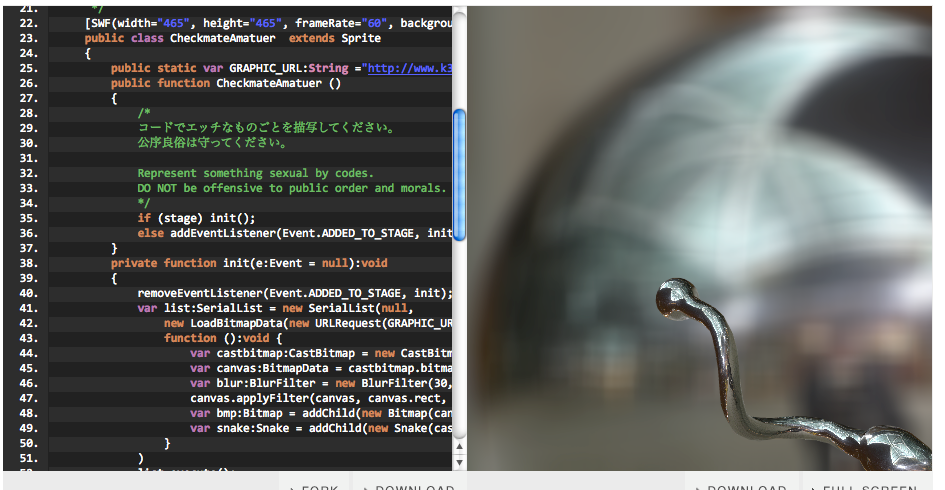 Posted under
Adobe Flash
|
2 Comments
Like this article? Subscribe to our RSS Feed