Posted by Charles | January 20, 2010 .
Piotr Walczyszyn had two blog posts on Flex 4 styling, part 1 and part 2. Styling (theming, skinning) is changed a lot in Flex 4 with Spark components and new way of Skinning. Especially challenge when you are still can mix with Hallow (mx) components. Walczyszyn definitely shed some lights for Flex developers who are moving to Flex 4.
In is post, Walczyszyn exposed some CSS tags that are new to Flex 4 and I found they are very useful: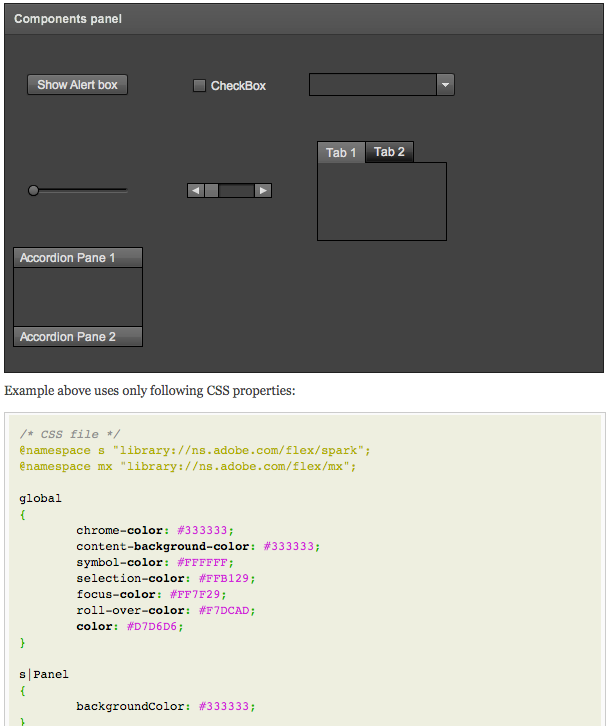 Thank you, Protr!
Posted under
Adobe Flex
|
Comment
Like this article? Subscribe to our RSS Feed