Posted by Moxie Zhang | May 4, 2007 .
Location matters. Google map and Yahoo map make everyone online aware of the usefulness of map. However, the one really runs the world's serious location based services is ESRI, without all the thunders. They've got maps too. ESRI has this ArcWeb Services.
ArcWeb Services offer developers a rich set of Web services application programming interfaces (APIs) for integrating mapping functionality and GIS content into browser, desktop, mobile, and server applications to help solve many different types of business problems such as analyzing demographics for economic development and real-time tracking of vehicles for fleet management.
ArcWeb Services offer the following features:
APIs including SOAP, JavaScript, REST, OpenLS, and J2ME
An extensive set of tutorials, live code examples, and code downloads for platforms including C#.NET, ASP.NET, JavaServer Pages (JSP), and ColdFusion MX
Data from more than 20 leading commercial mapping data and content providers
APIs and data hosted by ESRI
With the free ArchWeb service explorer, developed using Flex, you can do some fancy stuffs include add data layers. Go play with it.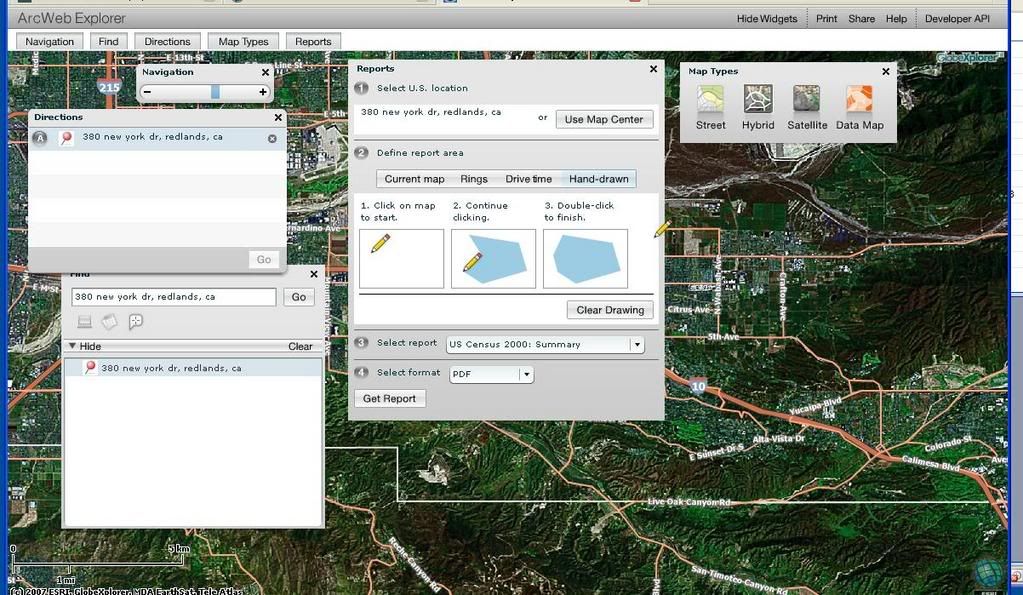 Posted under
Adobe Flex
,
RIA General
|
1 Comment
Like this article? Subscribe to our RSS Feed