Posted by Charles | February 9, 2010 .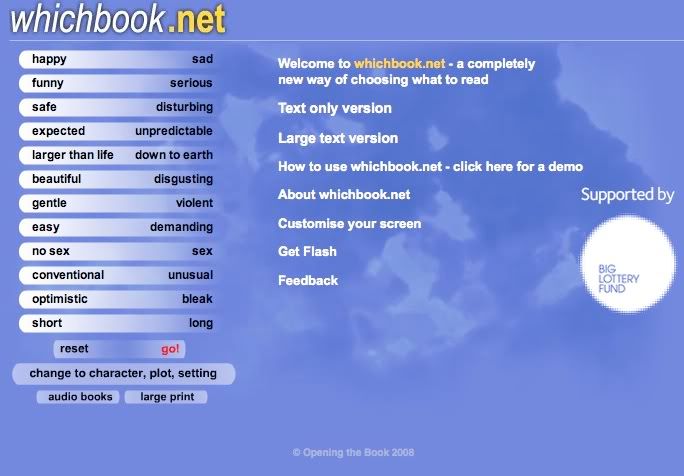 If you are avid book reader, finding the right reading materials could be a challenge every time you've finished one. This whichbook site is an interesting attempt to solve that problem.
What it does is simple, via a Flash application you use the silder on each of the categories, from happy, funny, gentle, sex to optimistic, to specify what you are up to for the next reading. After done that, hit the "go" button, then the books selected will be listed. If you find one is good then you can "borrow" it. A popup will show up with a Flash map for you to decide where you want to borrow from. The map makes it obvious that the service is for just the people in UK.
I've seen startups find musics for you by selecting "mood". This similar approach for books is very interesting. Wish Amazon has something like this. Might be a good app for Kindle that can be developed using the newly available Kindle SDK.
Posted under
Adobe Flash
|
Comment
Like this article? Subscribe to our RSS Feed