Posted by Charles | May 30, 2007 .
I was asked what gadgets I carry everyday. Here are the 3 of them I "carry" daily and have so much fun with them.
1. Toyota Prius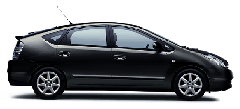 I am carried by this gadget in this case. You must know what it is. It's fun to drive. People have been hacking this big toy and sharing ideas. And the 50MPG certainly make me smiling when passing by a big H2/3.
2. TomTom 910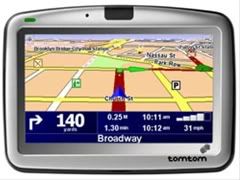 Once you have a GPS you can't live without it. Except all the usual GPS features, TomTom 910 has 20GB hard drive to store lots of your MP3 music for killing drive time. I like it most is the remote control. You really don't want to poke you finger to a touch screen while driving 80 miles/hour, not along before clipping your nails. It also bluetooths with your phone to become a handfree car phone. it will display SMS, get traffic data from your cellphone's data pipe and track where you friend is if he/she is using a similar TomTom too. By the way, the OS TomTom uses is Linux. So, expect hacks and usefully stuffs from the net.
3. Nokia N95
Man, I don't know how to start describing this babe. I agree with Nokia for not calling it cellphone or smartphone anymore. It's a computer. Camera(5MP), Video Recorder(DVD), GPS, MP3 player, Video player, wifi, etc… too long. go dig out the spec yourself. What I am really going to explore is the Flash Lite application development on it. The Flash Lite plus GPS could lead to something very interesting.
Well, those are the gadgets with me daily. I think aside from tracking technologies and advocating RIA, I'll share some details accounts on how those toys are used (hacked) and how they can be improved. Stay tune.