Posted by Charles | June 19, 2007 .
Tele Atlas sends out a fleet of the colorful 3D mapping van around this country and Europe to capture 3D street maps. There are this van sightings. Here are the close-up photos I took today.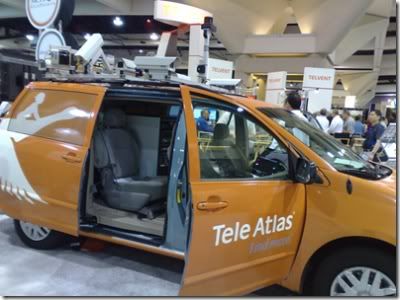 Look those image capture device there. They even have laser imagery stuffs there to capture building materials etc.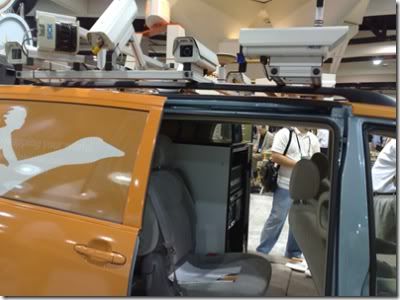 A fairly good size server in side the van.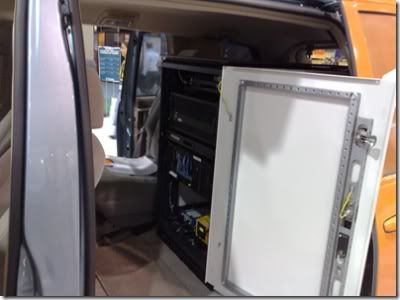 Not whole lots room for mapping engineer in the van. But who need them anymore with such machine running around.
Posted under
GeoWeb
|
2 Comments
Like this article? Subscribe to our RSS Feed