Posted by Charles | June 27, 2007 .
Come on, people, it's just a phone. Regardless how cool it will be, when another 100 millions people have the same thing in hands within a month, it's just another one of the 100 millions same phone. Besides, there are lots of needed features iPhone doesn't even have. Here are the do-not-have laundry list:
Songs as Ringtones
Games
Any Flash support (no Flash Lite!)
Instant Messaging
Picture message (MMS)
Video recording
Voice recognition or voice dialing
Wireless Bluetooth stereo streaming
Universal standard headset jack
3G (EV-DO/HSDPA)
GPS
Real keyboard
Removable battery
Expandable storage
Direct iTunes music store access over Wi-Fi or 3G.
So, still want it? By the way, my Nokia N95 has them all. Keep reading if still want to get to the long line outside of AT&T store …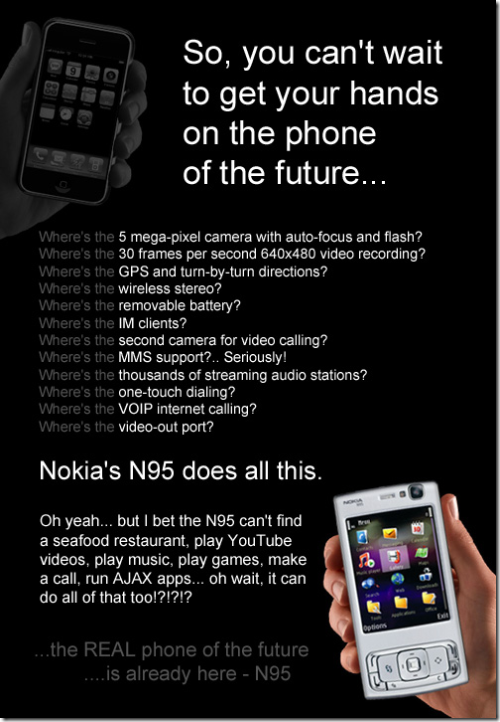 Posted under
Fun
|
6 Comments
Like this article? Subscribe to our RSS Feed