Posted by Charles | July 10, 2007 .
I start seeing some good JavaFX applications appearing on the web. Here are some of them.
This is so far the most impressive JavaFX demo application. Without knowing JavaFX's existence, you would definitely think it's a Flash application. I think Sun does made a great contribution to the RIA world. Considering the huge Java developer base and mature application usages, especially the great J2ME installation base on mobile devices, Adobe Flash finds a strong competitor. It's interesting to read all the major media are focusing on JavaFX vs AJAX. It shows how blindly the big media just follow the scripts from the vendors without knowing what they are talking about. Sun does only strongly refers its JavaFX technology along with AJAX. Wondering why's that.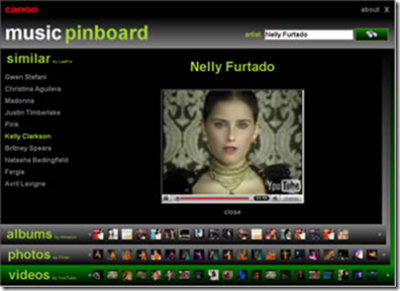 At surface it's a useful widget application. It works well and does what a RIA tool should do. However, once you bring up task manager to find how it works under the hood, um… it takes 74MB of memory and the runtime javaw took 40% CPU power for this simple widget. Is it JavaFX or the coding issue?
Anyway, here are the rest of the demos:
JavaFX Script JavaFXPad Demo – a lightweight tool that allows you to interactively create graphical elements using the JavaFX Script programming language. It consists of a code editor and a canvas. Whatever you type into the code editor will be displayed in the canvas. It also demonstrates the benefits of JavaFX Script being a statically-typed programming language, providing code-completion and as-you-type validation, in addition to syntax highlighting.
JavaFX Script Studiomoto Demo – a partial recreation of Motorola's StudioMoto web site using the JavaFX Script language. This demo shows how rollover and other animations used in the StudioMoto web site can be easily created using the JavaFX Script language.
As for tutorials, to start with JavaFX, the openJFX could be your best friend.
Posted under
Sun JavaFX
|
8 Comments
Like this article? Subscribe to our RSS Feed