Posted by Charles | July 11, 2007 .
I've got more software installed on my Nokia N95. Please noted the software here are either for S60 or J2ME. That means other phones can used them too. Here they are:
Mobi Packet eBook Reader
Mobipacket ebook reader is for the case I want to read a book quality stuffs on the N95. I do spend lots of time reading with N95 but mostly are blog posting, news and short information.
IM Client
How can we live without IM these days. The IM Client from AgileMobile supports MSN, AIM, Yhaoo, ICO and GTalk and is good enough for me. It's not free though. You can easily find free J2ME based Jabber IM client such as Instango though.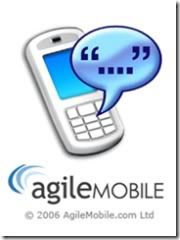 Voice over IP Phone Client
N95 can do VoIP. Gizmo client from GIzmo project – IP phone. Save money making Internet calls with WiFi Nokia phone. It is easier than ever, simply download and install the GizmoVoIP plug-in and choose "Internet Call" when making calls. Your calls will be connected via the Internet, not the cellular network, so you save money on international calling, roaming fees and use less mobile minutes.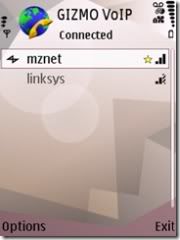 Amazon Anywhere
This is almost just a URL like. I'd like to have it in case I need check price, such as in book store, to see if I can get the item from amazon cheaper.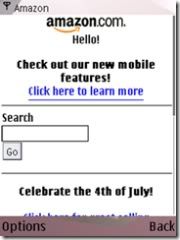 Yahoo!Go
Yahoo!Go is J2ME application to access all the information got from your yahoo account, including calendar, emails, news, etc. Yahoo! Go is optimized for the "small screen" of a mobile phone, making it easy and fun to access the Internet. Everything about the Yahoo! Go interface is designed to be both visually stunning and give you what you want with the fewest clicks possible. I would think Yahoo eventually will merge all the tree mobile ofers, Yahoo! Mobile, Yahoo!Go and Yahoo Mobile Web, or not.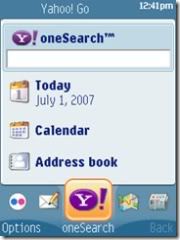 File Browser
I use the free S60 Y-Browser, which it allows you browse through ALL the files on the device. The default file manage won't show you everything, for good reasons according to Nokia. But we are growup and it's my phone.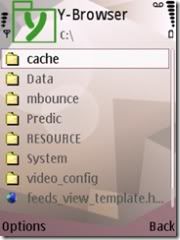 Real-time Email Pushing
Email pushing is something try to mimic BlackBerry way of doing corporate/company email, in real-time. I tried both SEVEN and emoze. But uninstalled them all. What I'm trying to deal with is the Exchange email from work, while I'm not around the computer. SEVEN and emoze have similar solution for that but I don't like it. So I just go the easiest way, forwarding. I forward the emails from Exchange, based on filtering, to my cell phone via SMS. Almost real-time and works just fine. Each cell phone has an email address from the carrier to do email-to-SMS. You know that, don't you?
Screen Shot
Screenshot for Symbian OS is a FREE program to take screenshot on your Symbian OS mobile phones (UIQ or S60). You can capture screenshot and save it to a file in JPEG, PNG, BMP or MBM format. The screenshot can be sent directly to a PC via Bluetooth or infrared and another mobile phone. Furthermore, you can customize the shortcut key, file name and delay of capturing. It supports continuous mode that allows you to capture screenshot every a few seconds. All the screen shots here are taken with it.
Opera Mini Web Browser (sucks!)
There are some hypes when Opera Mini went beta. Tried and uninstalled. For one, it won't work with Google Reader. The default N95 browser has no problem at all to access every web site I go.