Posted by Charles | July 23, 2007 .
Web Trend Map 2007 Version 2. It's based on the Japanese subway system. The creators are Information Architects, a Japan-based design agency.
They took the top 200 tech (definitely tech) sites and placed them along subway lines. The lines are used to group together similar services. For example along the blue Community line there's Facebook, Xing (think European Linkedin), Vox and LinkedIn. Each one also has a weather forecast and an incremental web number. The more suns and less clouds represent a positive prediction about a site's future.
This is very educational and fun. Try show this map to your boss and expect give a long and exciting explanation, and be proud of yourself.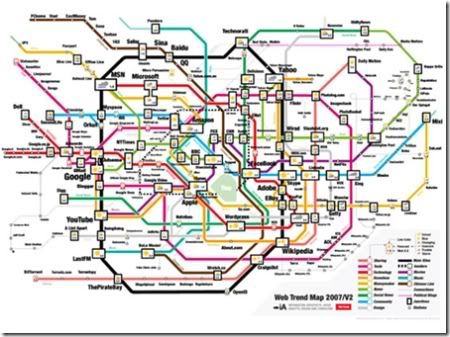 Posted under
Beautiful Web
|
1 Comment
Like this article? Subscribe to our RSS Feed