Posted by Charles | July 24, 2007 .
After the post about create your Flash Game (myGame), here comes the Flex game builder – mygamebuilder.com.
It's written in Flex, you will certainly notice that when start loading the application, the usual light blue Flex loading page. I should say these guys have very elaborate game setup over there. You can create maps, actors, tiles and even a tutorial for your game. Considering it's built with Flex, the performance is quite good, from loading to click through.
One interesting observation, the whole builder application is hosted with Amazon S3. It'll be interesting to hear the S3 experience if they can brag about it on their blog. I would think many startupers are thinking about virtualizing their applications one way or another. Amazon's AWS is a viable choice so far.
It'll be nice to find a game gallery where I can play other's games or get inspired by what games can be created here. Maybe I need look around more on their site.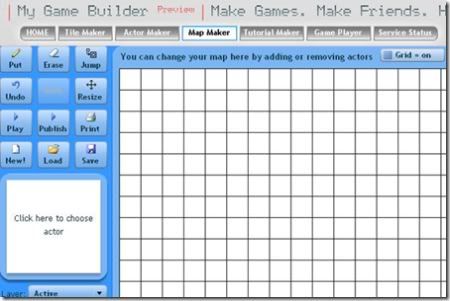 Posted under
Adobe Flash
,
Startups
|
23 Comments
Like this article? Subscribe to our RSS Feed