Posted by Charles | July 31, 2007 .
This cosmetic product site, Kanebo, does Flash right. Sometimes, do less is more. From this site, you won't see a whole lot of animation. The whole Flash is actually just a background image. However, the light touch of floating wave flying across the frame gives you much more dynamic and live feeling about the experience in full. You could get eye dry online where ever you go and find all those pretty faces. Only think will capture your attention would be something alive. The slit touch of Flash does bring pretty to beauty and give live to a simple site.
Simple, artistic and functional are three big words to describe good RIA site. To make the web usable is not enough, we need make it more beautiful.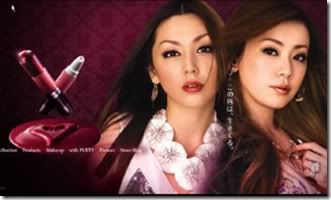 Posted under
Adobe Flash
|
1 Comment
Like this article? Subscribe to our RSS Feed