Posted by Charles | August 14, 2007 .
There are some explorations need to be done once you get on to this Flash Site, SP*C**L D*F*CTS. The first time you get on to it, a mystery foot print will show up and it will follow your mouse's movement. Here is a tip. Try to find a little (very little) white dot and click it. There will be more options for you. One of them, the Heart, is quite creepy actually. I wouldn't say it's a game and I didn't try to find out what's the site for. I don't need. It's just another bored and creative Flash developer/designer came up with something very interesting.
Give you another hint, on some of these animated strange Flash, you might find a hot spot, rather than the dot I mentioned, which you can click. It'll give a bit of extra if you can find it and click it. Have fun.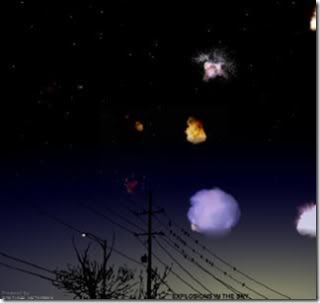 Posted under
Adobe Flash
|
2 Comments
Like this article? Subscribe to our RSS Feed