Posted by Charles | August 15, 2007 .
Blogmusik is a Flash based music juke box on demand. Everything on this site is free. The Flash UI works great and the design is very functional for a music site. Of cause it's social too. You can create you own playlist and share it. The music quality is extremely good.
The business model is advertisement. I notice the square dedicate ads place is integrated into the site UI very well and the ads contents are very appealing too.
As I kept saying, an online business needs offline solution too these days. Blogmusik seems have one. They have some kind of deal with Orb, the podcosting turned medial distribution startup, which is also heavily utilizing Flash. Orb has desktop application, which can bed used to play the Blogmusik playlist. That'll work.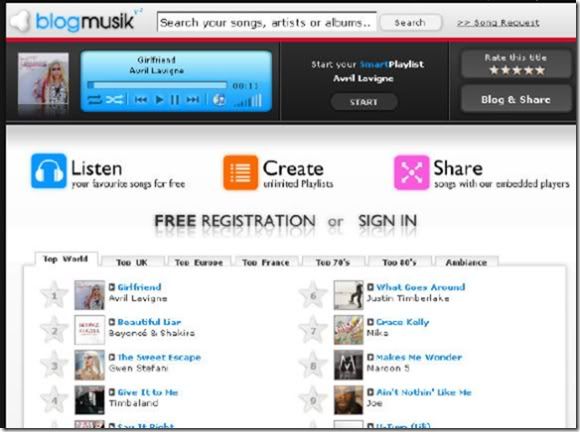 Posted under
Adobe Flash
,
Startups
|
Comment
Like this article? Subscribe to our RSS Feed