Posted by Charles | August 17, 2007 .
I should have known better that creativity has no limit. That's why I was wrong when I posted the Never Seen… yesterday. I'm proved wrong by this 18 years old boy, his Flash site and the Flex works he has done. Never say never again.
The problem is that I don't know how to categorize such site. It's a Flash web site but every click is a little show too. Once you get on to it. At beginning, just be patient to get the hint from it. Those stars in the sky are clickable and you will appreciate the outcome. those little structures on earth, hourses, etc. can be clicked too to reveal more about this site and the author. The animate effects are very cinematic with darkened artistic touch. I might just call it interactive art web.
The site is created by Ruben Swieringa, who is from Netherlands "with weakness for pretty much anything multimedia-related floating around the world wide web. Ruben loves web site reflect the creativity and originality of their makers…"
I'm sure you've seen the Flex Book before. But the one at Ruben's site is just getting so good and beautiful. His Flex book has striking pretty images. The Flex book now support not only Transparent, but also tearing, gotoPage(), liveBitmapping, hard-back and 13 events that you can used to make the book more functional.
If we just talk about programing, there are not lots about the Flex Book. Really it's the creativity aspect makes it much big than life and seems there will be no limit how people will use it. I can't wait to collect all those Flex Books around the web.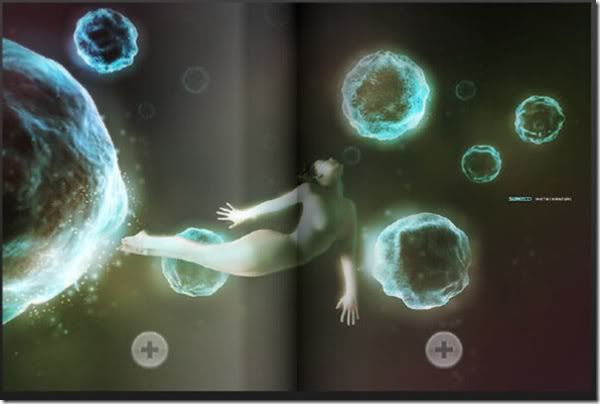 Posted under
Adobe Flash
|
7 Comments
Like this article? Subscribe to our RSS Feed