Posted by Charles | September 1, 2007 .
Kids these days play ipod, DS, motorized transformer or anything preparing them into the ever growing gadget culture.
They might occasionally played this good old Sketch and drop it. But this is such a fun and creativity inspiring toy. I believe simple toys with unlimited result from creativity are the best. Well, somebody makes the Sketch game to Flash and that'll bring back the good old game to the internet age.
The Etch-a-Sketch place has very simple Flash UI, a Sketch. You can create the sketch images the old way with it and better, you can save it to share with others. There are current close to 17000 sketches saved. Either browse them or let the site randomly pick you one, you can find there are some seriously sketch funs and artists there. When you have 10 minutes or more to kill, trying this place will be good, for your brain and fingers too.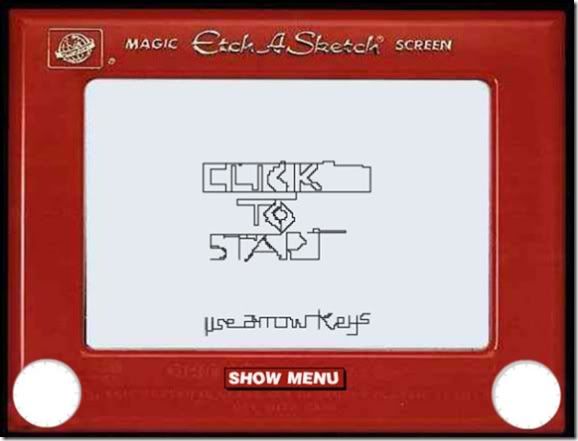 Posted under
Adobe Flash
,
Fun
|
Comment
Like this article? Subscribe to our RSS Feed