Posted by Charles | September 8, 2007 .
you've seen quite some creative Flash sites here at Flex888. If you get the wind of inspiration and like to put up a Flash site for yourself, don't go too far alone. Stop by this Flash Village and pick a Flash template to you jump start.
I think this place is extremely helpful to the creative workers such as photographer, painters, sculptors, etc. Those people deal with creative art works but might have very limited knowledge about computer, internet, web site, not alone Flash. However, now day they can't just carry and pass around the physical portfolio to promote their talent. The have to have a web present so that theirs works can have broader exposure. And, there is no better way than presenting their works with a creative and impression Flash site.
Best of all, it's all free. And believe me, there are some high quality and attractive Flash templates out there at Flash Village. By the Way, there are free Flash logos to grab too.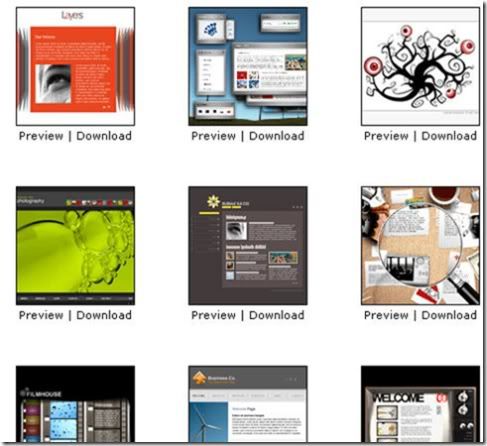 Posted under
Adobe Flash
|
2 Comments
Like this article? Subscribe to our RSS Feed