Posted by Charles | September 26, 2007 .
I've written several color related posts only because colors are the most important ingredients for RIA. If you are into good colors too for your applications, your web designs, or your not even technology related creative works, here is a place you can have something new every day, The Daily Color Scheme.
I started using it for my Powerpoint presentations and my Viso diagrams. Both is visually important way to carry and pass information. By using color schemes, I don't need worry about the how different colors work together and how to use colors to make the importance stands out.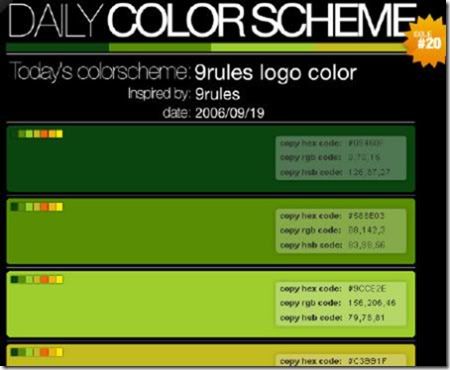 Posted under
Beautiful Web
|
Comment
Like this article? Subscribe to our RSS Feed