Posted by Charles | October 20, 2007 .
Here is a very simple Flash mashup application, Matter of Time. It shows a world map and location point with weather information.
If you drag the window size to different directions, you will find the menu icon. From there you can add your own points, a airport location in a country. If you can find the buttons on the sub menu box, you have to drag to resize the browser to find it.
Anyway, just you know it's there. Wish when people showing something on web, make it at least navigational.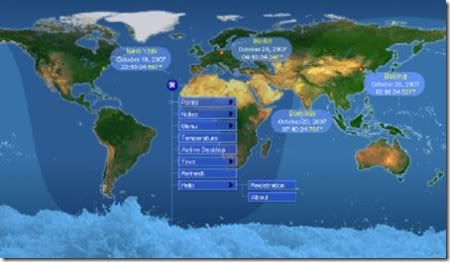 Posted under
Adobe Flash
|
Comment
Like this article? Subscribe to our RSS Feed