Posted by Charles | October 21, 2007 .
We used to be excited by Flex applications sighting on the web. Not anymore. There are quite usual you bump into some Flex goodies, even though the best Flash based web applications are still mostly pure Flash applications.
I would think buzzword alike full blow Flex application should be seen more and more. Anyway, here is another site show you some Flex applications.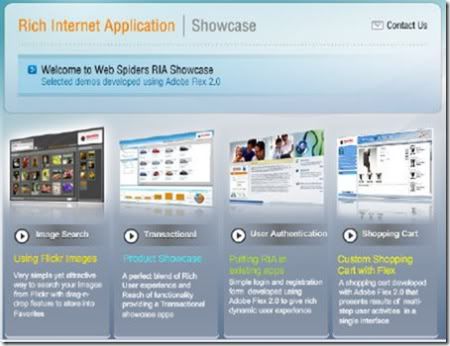 Posted under
Adobe Flex
|
6 Comments
Like this article? Subscribe to our RSS Feed