Posted by Charles | October 29, 2007 .
The best part of Flex, even though not that noticeable, is the skin (theme) and style support. It's a important step to separate the UI design and the coding. The famous Flex Style Explorer will show the rope if you want to cut deeper into the skin thing. Otherwise, heading to Scale Nine will be fruitful for the look of your Flex App too.
Scale Nine is a Flex/AIR theme(skin) repository. They don't have a lot yet but the collection over there is very decent. Theme like iTune Skin certainly will make you style emulation quicker and easier.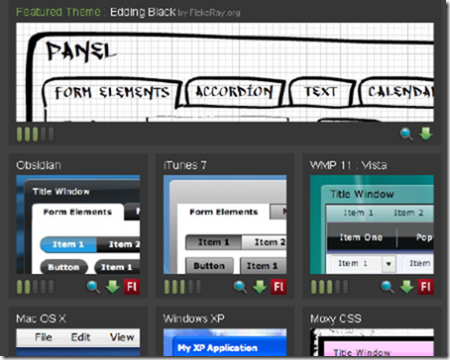 Posted under
Adobe Flex
|
1 Comment
Like this article? Subscribe to our RSS Feed