Posted by Charles | October 30, 2007 .
Glad to see people are trying to utilize Flex for their commerce sites. One example if the P E Sleep Lab. You would see those familiar components are adapted there to built the site. If get rid of the background and beautify those title fonts, the site would be a good start.
One thing I like about the approach to build a commerce site, is not only it works, but also the crispy effects really draw some attentions. The use experience is greatly improved.
A caveat is, take the P E Sleep Lab as an example, that you really need consider the over all cosmetic view rather than just the functional Flex components.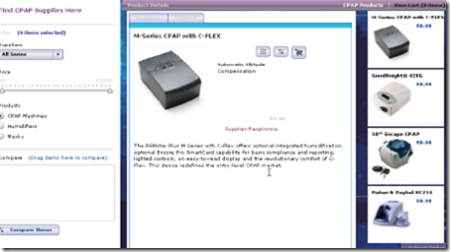 Posted under
Adobe Flex
|
Comment
Like this article? Subscribe to our RSS Feed