Posted by Charles | November 7, 2007 .
To demonstrate the audio engine under development by DigiDood, they created this Adobe AIR application show the desktop music mixer. Man! This application is a serious piece of work.
You really can't get a hang of it if you are not into mixing music. However, once you installed it, you will find that this AIR application comes with a set of samples that you can start the mixing works. I think only because you don't know about music that much, the result of you playing this tool can really amazingly interesting. I believe this AIR application is actually more useful than Adobe's flagship AIR demo, Adobe Media Player.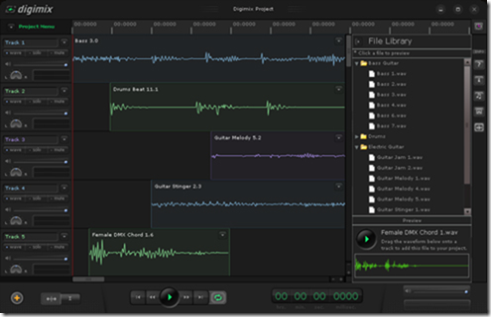 Posted under
Adobe AIR
|
2 Comments
Like this article? Subscribe to our RSS Feed