Posted by Charles | November 9, 2007 .
You read cartoons, don't you. Ever wondering that you can draw those too? Bet you did. Now actually you really can. The startup Kerpoof, a Flash based cartoon creation/sharing social network can bring the cartoonist out of you. And, what you will create is more than cartoon, it's could be animate movie too.
The site is super easy to use. Once you started, there are tons of items you can pick to put on to your canvas. Really you don't have to be a talent artist, all it takes is the fun spirit and a bit of imagination. The site, a nice Flash, will take care of the rest. Once your piece is done. You can publish it and share it to rest of the world.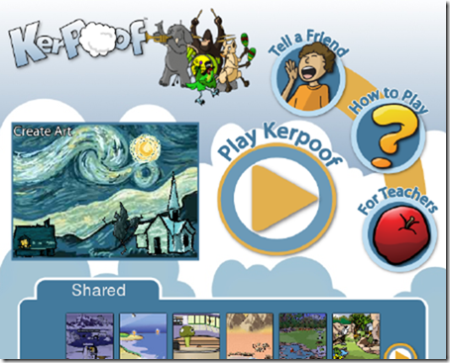 Posted under
Adobe Flash
|
Comment
Like this article? Subscribe to our RSS Feed