Posted by Charles | November 14, 2007 .
Last month at the Web 2.0 conference, Adobe CEO Bruce Chizen told the world that Adobe is going 100% online, during the next 10 years. That announcement ignited the talks across blogshpere about the SaaS proliferation. To me, the reason is much simpler, if they don't do it, someone else will. Here is an example, the startup Splashup, a pure web based image editing tool, in Flex.
I know Splashup (formerly Fauxto) is far less powerful than the huge installation on your PC, called Photoshop. But, after playing it awhile, I found it's more useful than one of my the most frequently used image tools, Windows Paint.
I used to install all the tools I can think of that I might use on my PC. That's why my PC was getting slower over time and usually ended up reinstallation of the whole OS couple times a year. Now I start realizing, in stead, saving handful of URL bookmarks is much more efficient and economic in terms of PC management. And, when there is no internet, it's usually the time I shouldn't do any computer works. For that matter, Splashup is saved into my HandyUtil bookmark folder (or tag).
So, the choice to Adobe is very obvious, wait till there are lots of Splashup and alike showing up and grow bigger, or grab the front seats themselves.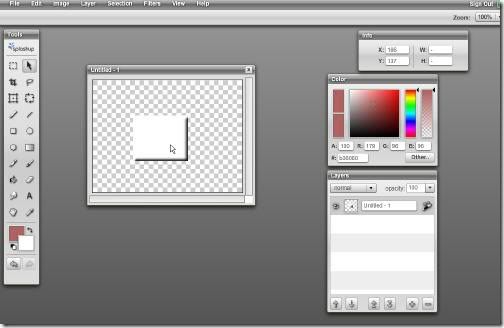 Posted under
Adobe Flex
|
1 Comment
Like this article? Subscribe to our RSS Feed