Posted by Charles | November 16, 2007 .
Is mashup a viable business model? Are we going to trust mashup application and give out our personal data to them? Those are still questions but they won't stop people trying. The startup called Bookbump, a Flash (flex?) based mashup of Amazon ECS and Google Base, is asking you put your book list to there.
There are quite a few book title sharing startups out there, even book exchanges that mimic the those media (music) playlist based social networks. Bookbump's uniqueness is the technologies they are using. It seems more and more startups take advantage the Amazon ECS platform. I think that is a good thing. I still have doubt about using Google base over MySQL though, that what Bookbump is doing I guess. In a way, I wouldn't care about where your system is running (it helps when Amazon now offer SLA on ECS) but I do care where you store my data. Bookbump's UI is Flash based, even though it's not that flashing and its implementation doesn't show too much of advantage over AJAX approach in terms of usability.
Regardless, the mashup+RIA of Bookbump added a bit of fresh air here. We'll see how it'll be evolving.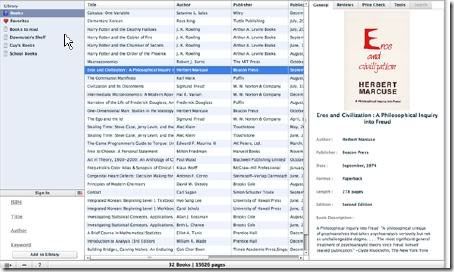 Update: From the comment, looks Bookbump uses Google Base only for price check. It's data all stored in MySQL database.
Posted under
Adobe Flash
|
1 Comment
Like this article? Subscribe to our RSS Feed