Posted by Charles | November 21, 2007 .
Some asked me what tools I used to capture the screenshot for my posts. I use Snagit from TechSmith. SnagIt is the last and only screen capture tool you'd ever need. That what I thought until TechSmith rollout the new free tool called Jing from its Jing Project.
Before I go on, let me tell you this. Go try and use it.
Jing and the online hosting site called screencast.com is the move that TechSmith going online. Once you installed Jing, which is free, you can start capturing screen as image or video. The captured video will be in, that right, Flash! The Flash thing is huge deal considering Flash is becoming the de facto video delivering media type, thanks greatly to youtube. Once you've done capture, image or video, you have a choice to save it online to screencast.com or local. And, if you save it online, right away, it'll put the url of the saved file to clipboard from which you can paste to your blog or where ever you like. How nice!
So far, this the best offline-moving-to-online case among small software vendors. Again, bigger guy like Adobe's move will take some time but it's the right direction.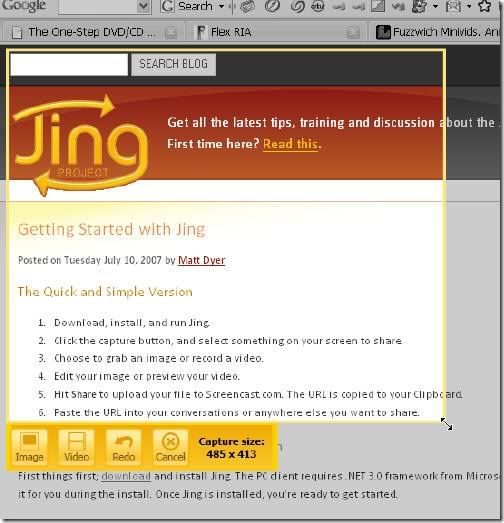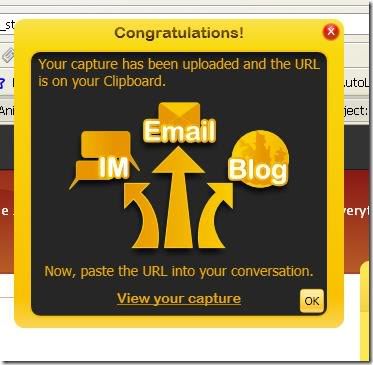 Posted under
Adobe Flash
,
Startups
,
Technology
|
Comment
Like this article? Subscribe to our RSS Feed