Posted by Charles | November 28, 2007 .
No sure if it's the holiday spirit or AT&T just want to change the boring image. They have this T-Shirt making site called Where Do You Live, which is Flash site that will make custom t-shirt by putting your entered location words (not whole words, odd).
I figured what AT&T really wanted to say with this little Flash is that no matter where you live, there is AT&T. But seriously, I didn't think that way. Anyway, the t-shirt will actually be made by another commercial site called Zazzle.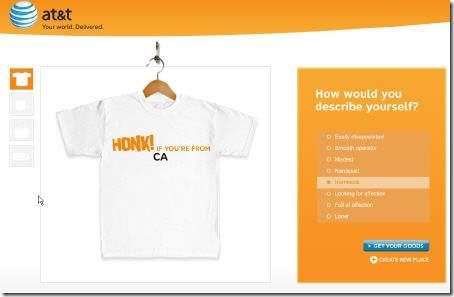 Posted under
Adobe Flash
|
4 Comments
Like this article? Subscribe to our RSS Feed