Posted by Charles | December 5, 2007 .
The most successful and lucrative software in history is Microsoft Office Suite, no doubt. That's why lately people have been challenging it from different directions, such as Sun's open source Star Office, Google's Google Doc, Zoho's Office Suite and Adobe's BuzzWord. Varies of RIA technologies have been thrown around to create bigger dents, from Java(Sar Office), JavaScript/AJAX(Google Doc, Zoho) to Flex (Buzzword). When you thought you can sit back and watch the fight unfolding, another player jumped right in. This time is Live Documents, a Flash/Flex and maybe AIR based office suite developed by an India company nstaColl.
They released some screenshots recently and it looks just like Office, literally. This is something right on Microsoft's face. As a Flash application, it seems provide a lot more features than Buzzword. Also, their products can go offline (AIR, maybe?) and synchronizing content when online.
Have no idea what the business model looks like. But I think if Microsoft won't get in the way, once released, someone will buy it real quick, IBM, Oracle, SAP, HP or maybe Adobe itself.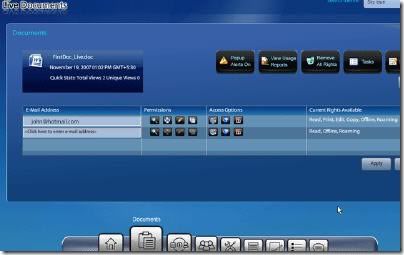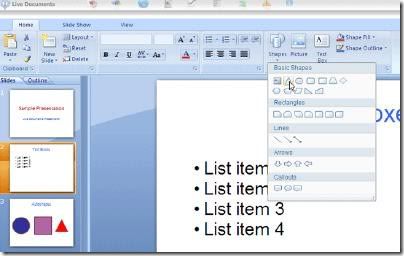 Posted under
Adobe AIR
,
Adobe Flash
,
Adobe Flex
|
Comment
Like this article? Subscribe to our RSS Feed