Posted by Charles | December 7, 2007 .
I have been talking about tech fighting, racing and growing business around RIA. But it's holiday season, we should all lighten up and enjoy the rest of 2007. And, having some good old activities called..urh…um…fun.
Is that RIA all about?
At least Tom Van den Eynde agrees with me. He sent in a fun Flex application, Beadsview, from the submit form. I just love it.
What Beadsview does is simple from UI. It reassembles a image using colorful beads. There are list of images you can play with, or upload you own ones. There are some slider bars to adjust the look of the "beadsview". It also lists all the beads used and how many of them used. That's it. Don't ask what the purpose of the this. I think it's just for fun. Tom said "My daughter loves it". What's more you can ask for?
Any other purely fun RIA apps you run into?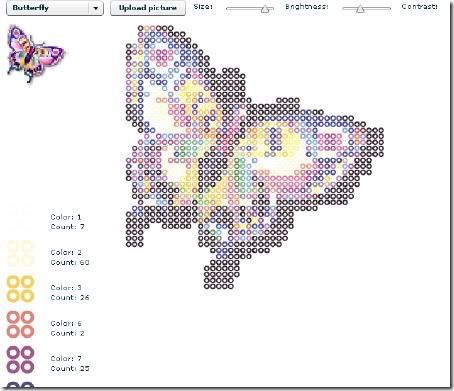 Posted under
Adobe Flex
|
1 Comment
Like this article? Subscribe to our RSS Feed