Posted by Charles | December 8, 2007 .
Charting is one of most used feature among RIA technologies. Google, as a data-indexing sponge, just released it's HTTP request based charting API, which will absorb charting data into its data centers.
It's very simple API to use, and it doesn't require app key. Here is an example:
http://chart.apis.google.com/chart?cht=p3&chd=s:hW&chs=250x100&chl=Hello|World
This URL will give you a chart like this: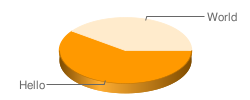 Is that neat? Currently supported are line, bar, and pie charts, as well as venn diagrams and scatter plots. You can also add things like fill gradients and markers to charts.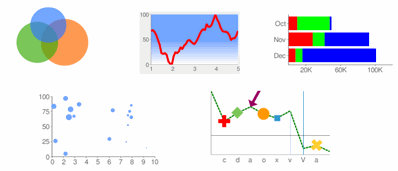 As usual, there is a limit on how many charting request you can have from one user (IP) per day, 50,000. However, you can always cache the charts Google generated, which are PGN images.
Posted under
Beautiful Web
,
RIA Resource
|
Comment
Like this article? Subscribe to our RSS Feed