Posted by Charles | December 20, 2007 .
We've seen so called web phones or phones wedgies, which are merely a way to start the installed IM VoIP phones software such as GTalk, Skype, Gizmo or Jajah. But I think it's about time to wipe out those guys from the web (browser, to be more precisely.) These new Flash phones are changing the game and the true web phone age is started.
This is from Russia. I think it's a Flex app and SIP-based web phone. These guys go the simplicity route. Once you registered, whish doesn't need registration confirmation, the Flash phone interface will be just right in your face, nothing more or fancy. For now, you can only make a 3 min call I think. It asks you check some checkboxes when registering about what you like. That makes me believe they will targeting caller with advertisement later because the phone call is free.
This is from India. This is web phone technology provider who uses Adobe Flash to delivery and demonstrate the value of true web VOIP phone. The technology can be implemented by VOIP service providers or web site owners (with Flash phone widget) or even mobile service providers (calling via 3G connection). I like the widget approach, which gives the true click-to-call feature to a web site. Going further, I can the pay-per-click-to-call becomes another revenue stream for web sites.
This is from silicon valley. I mentioned this guy in the Flex phone call post awhile ago. It just released its beta this week with a big party. I'm sure you've read all the coverage about it in the RIA community. In general, it's Flex framework to develop VoIP phone. I think this is a smart and very significant move in the web VoIP space because with Ribbit Flex API, all the creative souls can start cranking out all sorts of flashing web phones, online, offline, mobile and everywhere. It certainly a big Christmas gift to those Flash or Flex base IM provider like profiled FUSE awhile ago, they will have phone.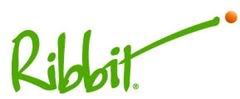 BTW, I bet AJAX will be really silent on the phone thing, isn't it?
Posted under
Adobe Flash
,
Adobe Flex
,
Startups
|
3 Comments
Like this article? Subscribe to our RSS Feed