Posted by Charles | January 7, 2008 .
UI design is essential part of everything RIA. One has to know that RIA doesn't give a good UI. RIA tools and technologies merely provide extended space to accommodate creativity and imaginations for good UI design. Of cause, RIA makes the design much easier and more accessible. UI design is also to design a identity for your applications, systems or the companies. Take logo design for example, any establishment, big or small, has a logo. But be careful when design your logo, or especially, when you are tweaking the logo design.
Chrys Bader listed some of the logo redesign and gave comments about how good or bad the results were. I think most of his options make great sense. Here are several examples:
I'd agree the remake of Paypal logo made it's to pale.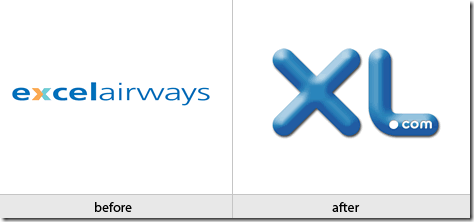 The Excel Airways logo remake, in my view, it's the worst of worst. The new logo is like made by a 6 years old kid first time try to learn Photoshop and played the nice glowing font and be very proud. There is no design. It's disgusting actually.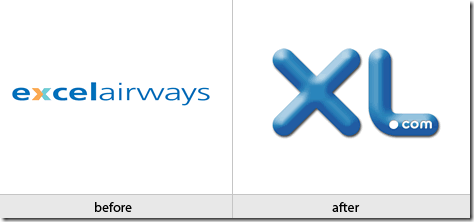 Anyway, when a design went bad, it seems make UI design looks extremely easier, because you would think, "um, I can do better."
Posted under
Beautiful Web
|
Comment
Like this article? Subscribe to our RSS Feed