Posted by Charles | August 25, 2006 .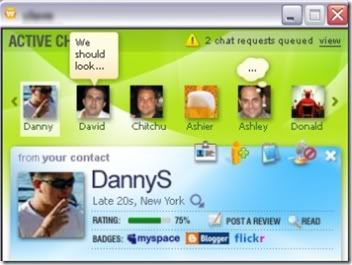 Wablet, a web based IM startup is about to launch.
Web IM is getting crowed with a queue of startups launched this year. A smell of the long list of social network sites. If Famster I mentioned yesterday is trying to PK AJAX in the social startups area, Wablet seems will have a great demonstration about what Flash is made of in the IM/P2P world.
They haven't opened up the beta site to public yet. We'll watch it carefully and try to dig out what the exact technologies behind the screen.