Posted by Charles | January 31, 2008 .
I believe the first thing pondering in your mind when start a UI design is, what the app layout should looks like? This is especially true when designing a RIA application. It's because all those UI components (button, label, drop down, etc) are there already and the only thing could possibly differentiate your application at the first sight is a good looking layout.
For that matter, you really want to check out the site call Layout Cook Book.
It's purely a site for ideas because it doesn't tell you how to design layout, doesn't give templates, CSS files, example, etc. All they have are hundreds of layout ideas. As the site describes:
As a reference for the designer, this website provides over 500 layouts to use in planning and designing websites.

Various elements such as buttons, sidepanels, or headers can be taken from the layouts and combined with each other to create new custom website layouts.

It is up to the website designer to decide what to place within the layouts. A circle can be a photo, text, or a gradient fill. The choice is up to the designer's imagination.
I like the site a lot. It has nothing technical gets in the way of your creative thinking, rather, it allow you visualizing how the layout could be when implementing it in CSS, Flex, or else. BTW, it's all free.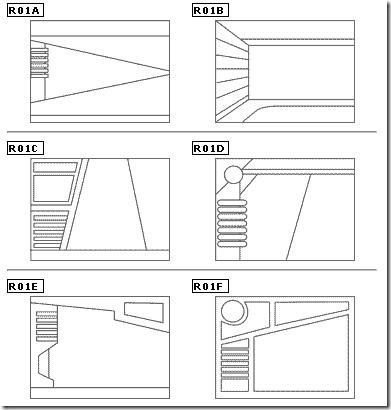 Posted under
Beautiful Web
,
RIA Resource
|
Comment
Like this article? Subscribe to our RSS Feed