Posted by Charles | February 5, 2008 .
Christophe Coenraets released the beta 3 version of Salesbuilder, along with source code. Salesbuilder is a Sales Force Automation application written in Flex and deployed on the AIR runtime. It demonstrates local persistence using the embedded SQLite database, data synchronization, native drag-and-drop, and other features such as direct chart manipulation. The application is now using synchronous access to the local SQLite database (as opposed to the asynchronous data access strategy of the previous version).
You can go here to install the application, download the source code and go through a guide tour.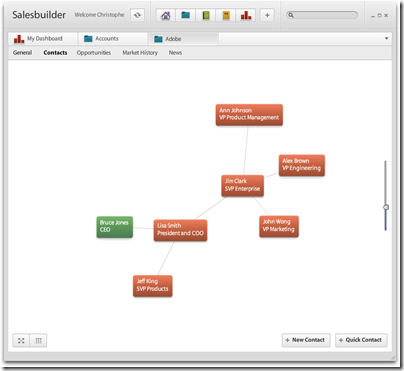 Posted under
Adobe AIR
,
Adobe Flex
|
Comment
Like this article? Subscribe to our RSS Feed