Posted by Charles | February 15, 2008 .
When ever mentioning Java it's all about server side development. Talking about stereotyping! Just you know that if done it right, Java's still or could be a viable RIA client side technology, of cause aside from JavaFX. Here is an example.
The Java Water Example. Applying simple algorithm, a very realistic water simulation (or effect) can be applied to a image. The code is very simple and short to make this effect happens. The page has detail explanations on how it works. Without knowing this algorithm, a smart Java developer can still make it work but there could be sizeable programming involved. That's what I meat "done right". Below is the code and here is the full source (water.java).
public void newframe() {
      //Toggle maps each frame
      i=oldind;
      oldind=newind;
      newind=i;

      i=0;
      mapind=oldind;
      for (int y=0;y<height;y++) {
        for (int x=0;x<width;x++) {
	  short data = (short)((ripplemap[mapind-width]+ripplemap[mapind+width]+
				ripplemap[mapind-1]+ripplemap[mapind+1])>>1);
          data -= ripplemap[newind+i];
          data -= data >> 5;
          ripplemap[newind+i]=data;

	  //where data=0 then still, where data>0 then wave
	  data = (short)(1024-data);

          //offsets
  	  a=((x-hwidth)*data/1024)+hwidth;
          b=((y-hheight)*data/1024)+hheight;

 	  //bounds check
          if (a>=width) a=width-1;
          if (a<0) a=0;
          if (b>=height) b=height-1;
          if (b<0) b=0;

          ripple[i]=texture[a+(b*width)];
          mapind++;
	  i++;
        }
      }
    }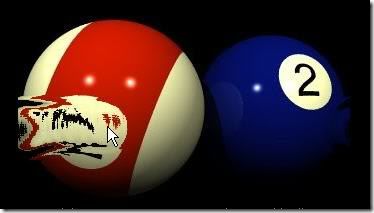 Posted under
RIA Resource
,
Sun JavaFX
|
1 Comment
Like this article? Subscribe to our RSS Feed