Posted by Charles | March 28, 2008 .
Last year Adobe CEO Bruce Chizen announced that over the next 10 year, they are moving all their product online. Looks they are very serious about it. Yesterday, Adobe rolled out Photoshop Express, a online edition of the popular photo edition tool.
I'm sure you guessed right, it's full Flash implementation. And of cause the online Photoshop only offers a small set of features found in the desktop version. But realistic, regular guy like us who needs that many feature anyway. For that matter, this is helava great move from Adobe. It's all good to customer, no doubt. How Adobe makes money out of it? No clue.
I don't think you want me go over the tedious list of features here. It's free and go knock yourself off over there.
The thing you might want to know is Adobe is a late runner at the online photo editing space. I wrote about the great Flash photo editing tool called Splashup last year. I wrote about Flash based Picnik, which is used by flicr and myspace now. There is this Flex based Aviary to server professionals. Wondering who will squeeze whom in the end. But regardless, good for us.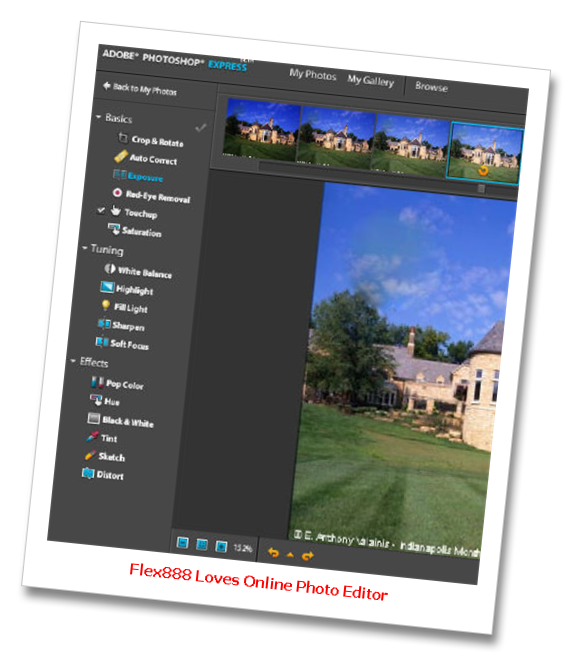 Posted under
Adobe Flash
,
RIA Resource
|
1 Comment
Like this article? Subscribe to our RSS Feed