Posted by Charles | May 27, 2008 .
Sometimes you just want to dump what ever in your mind to somewhere, someplace or some software. You can only move on when you know that you won't loss what you had in mind. That's why there are those brainstorm software such as the popular MindJet's MingManager. Sometimes you just want to have something simple and easy to get over with it. When that moment strikes, try this free flash brainstorm tool (or site) called Text 2 Mind Map. Someone submitted to here and I like it.
It's a plain and simple tool. You see it and know how to use it. The mind map generated certainly takes advantage of Flash, which is dynamic, smooth and drag-n-drop friendly. The UI or implementation may not sees good graphic designer but I like the way it is, simple and straight forward. Especially in the context of brain content downloading, you don't want any fancy stuff to distract you visually.
It's now in my HandyUtil bookmark folder.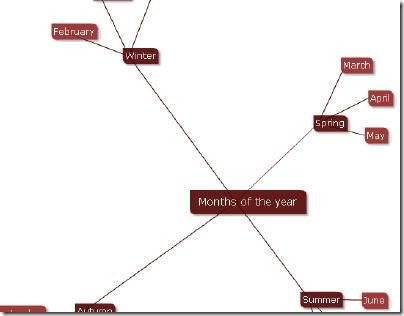 Posted under
Adobe Flash
|
4 Comments
Like this article? Subscribe to our RSS Feed