Posted by Charles | May 28, 2008 .
Bumped into this very interesting Flash site that does analysis on you handwriting and the result could be either entertaining or surprising, TUL.com.
Basically you click through the choices that illustrate the handwriting types and at the end the video shows you what kind of person you are. You need be patient though because you have to watch the video result.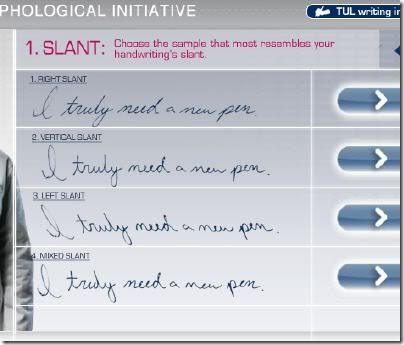 Posted under
Adobe Flash
|
1 Comment
Like this article? Subscribe to our RSS Feed