Posted by Charles | June 4, 2008 .
The Flash and Flex based new startup virtual world SmallWorld finally opens its door to beta testers. If you previously signed up for the beta then you should be able to login and find the virtual you in the small world. I did.
The experience is very different from Second Life. I guess because of avoiding a local software installation the UI 3D rendering has to be simpler. The account creation process is also the process to create yourself. It's Flash so that you can expect the UI is very flashing and dynamic.
Once you login you are in the room you picked, empty though. So, the next place you want to go might be the furniture store to do some shopping. I like the way that you have a free home at the first place than the start-as-a-zombie type approach from the Second Life.
I can see the business model is based on the market for people buying things for their home or product/service provider to build games or other entertainment venues. I wish they can open up their API to the public. It's still very new so that I haven't found the good reasons to move the virtual you out of Second Life for it yet. We'll see.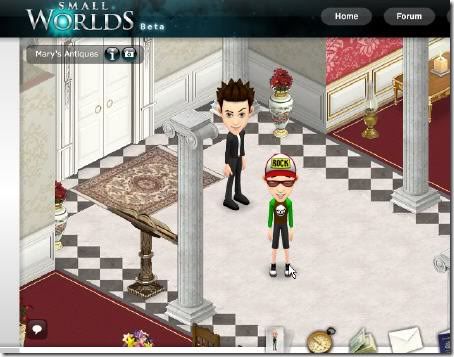 Posted under
Adobe Flash
,
Adobe Flex
,
Startups
|
1 Comment
Like this article? Subscribe to our RSS Feed