Posted by Charles | July 30, 2008 .
I came across this site, Fillcolors, and really like it.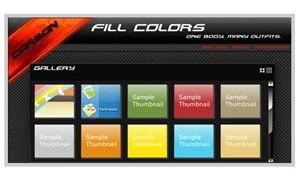 I believe the reason Flex stands out and can keep that way is the creativity force behind it. Theme/Skin/Styling, however you want call it, is the bridge between creative designer and hard-core developers.
At this sites, there are some very colorful themes in CSS that you can download and play with.
For developers, the colors we care the most or first usually are the for code highlighting and syntax coloring. Recreating a Mac OS theme to appeal Mac user for you flex application? That's hard comparing to write thousands of lines of code. You know what, there is a Mac OS inspired theme called Aqua over there. How nice.
Posted under
Adobe Flex
,
RIA Resource
|
7 Comments
Like this article? Subscribe to our RSS Feed